Luxury Home in Central Arkansas
Completed in 2018, this beautiful home is one of Parkinson Building Group's most stunning homes. It features carriage garage doors, hidden storage areas, tornado shelters, a slate roof, luxury Waterworks plumbing fixtures, and an incredible LaCanche Range. Together with Jim Yeary of Yeary Lindsey Architects and Jill Lawrence of Jill Lawrence Design, Parkinson Building Group helped build this one-of-a-kind home in Central Arkansas.
UPDATE: This home was featured in At Home in Arkansas December blog!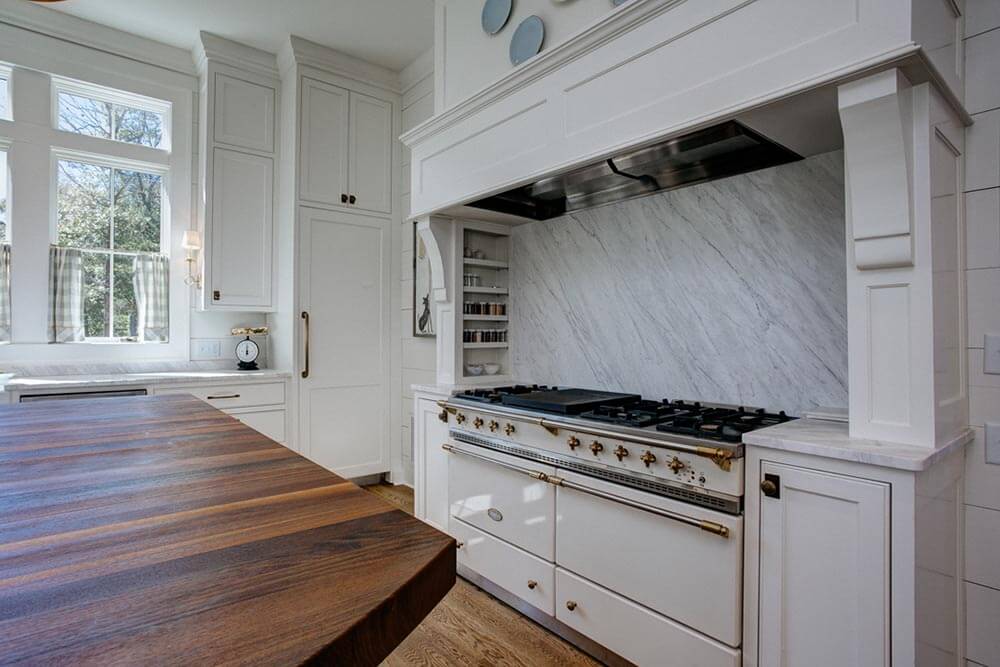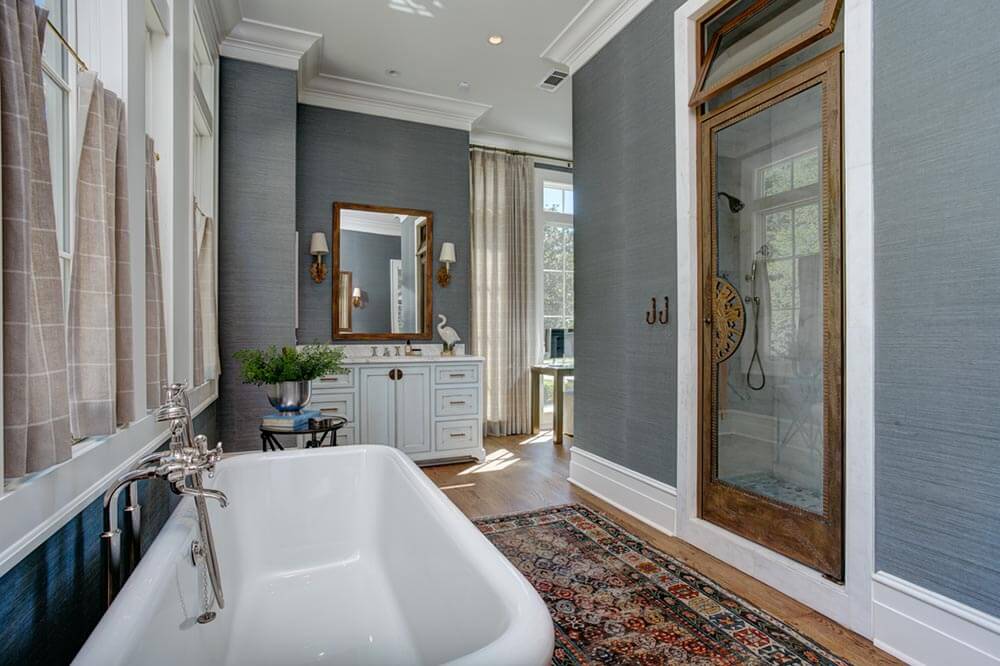 Stunning Greek Revival Farmhouse
This is a Greek Revival Farmhouse. This style is inspired by the Greek Revival buildings, commonly found in town halls, banks, and courthouses, and the functionality and style of American farmhouses.
Greek Revival buildings feature strong symmetry, pronounced facades, low pitched roofs, and are often constructed with white stone or marble. This style is bold but simple. American farmhouses were designed around functionality. They often featured large sitting porches for leaving muddy work boots, screen doors to let a breeze run through the home, and large kitchens for family gatherings.
This home is the perfect marriage of these two styles with strong symmetry and functionality throughout. The home is a covered in white HardiePlank that gives an incredible wood look with the durability of cement. The front of the home features a picturesque porch with a porch swing and shutters on each window.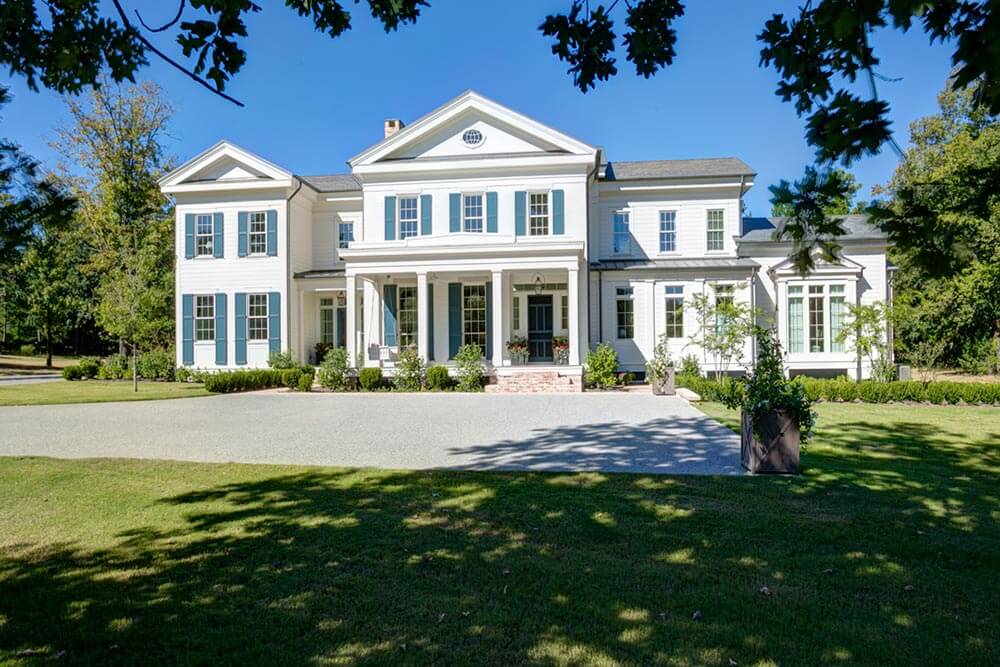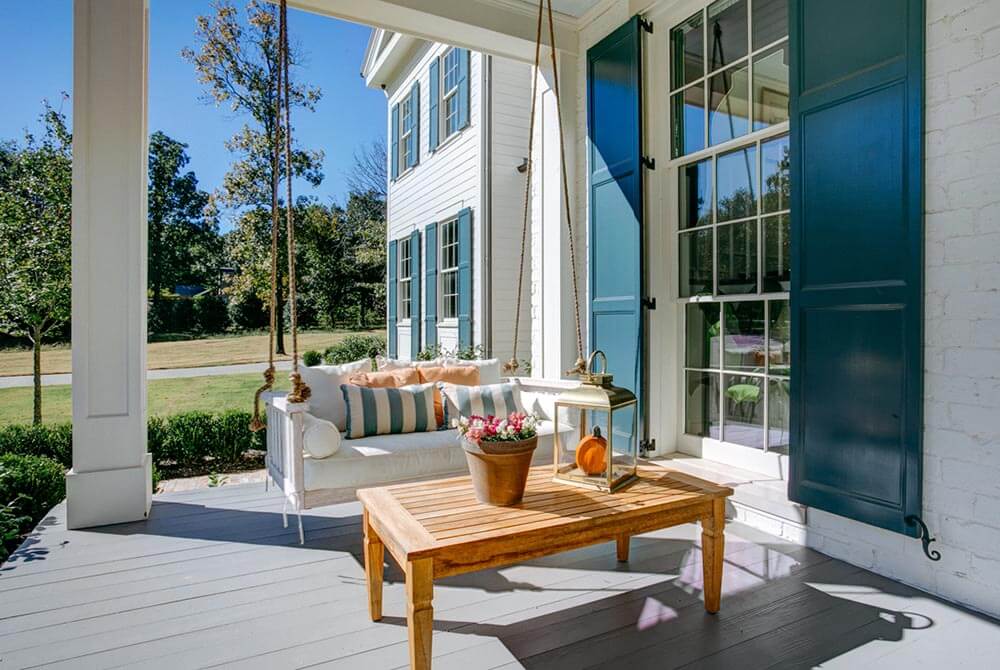 The back of the home features a pool with stone deck and a spacious yard. In addition, the home has a great screened in porch perfect for those cool fall evenings in Little Rock. The carriage garage doors are a Parkinson Building Group first and offer a perfect touch for the country farmhouse style.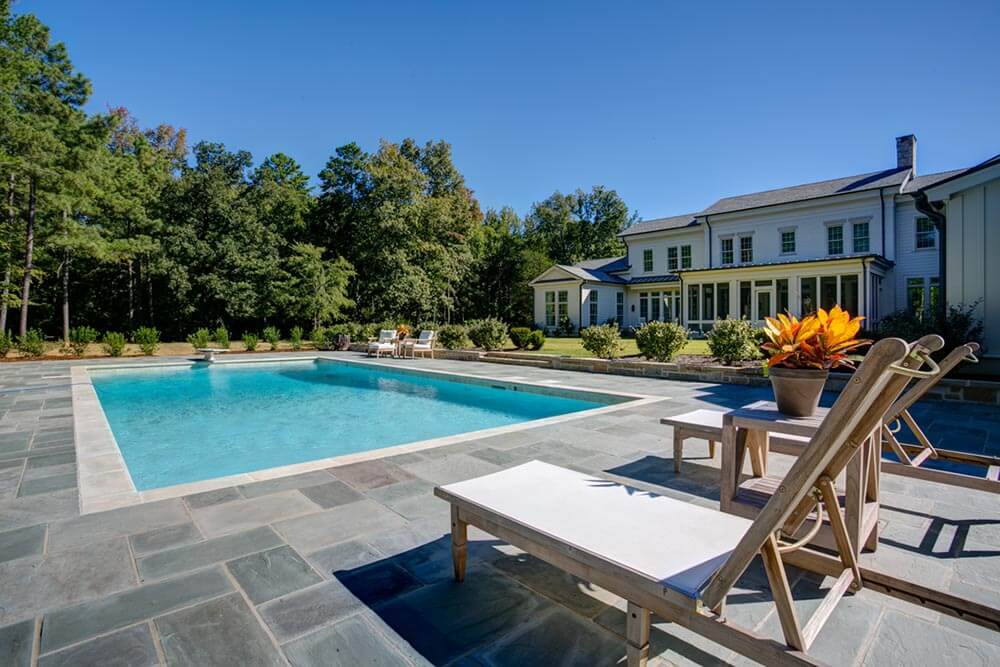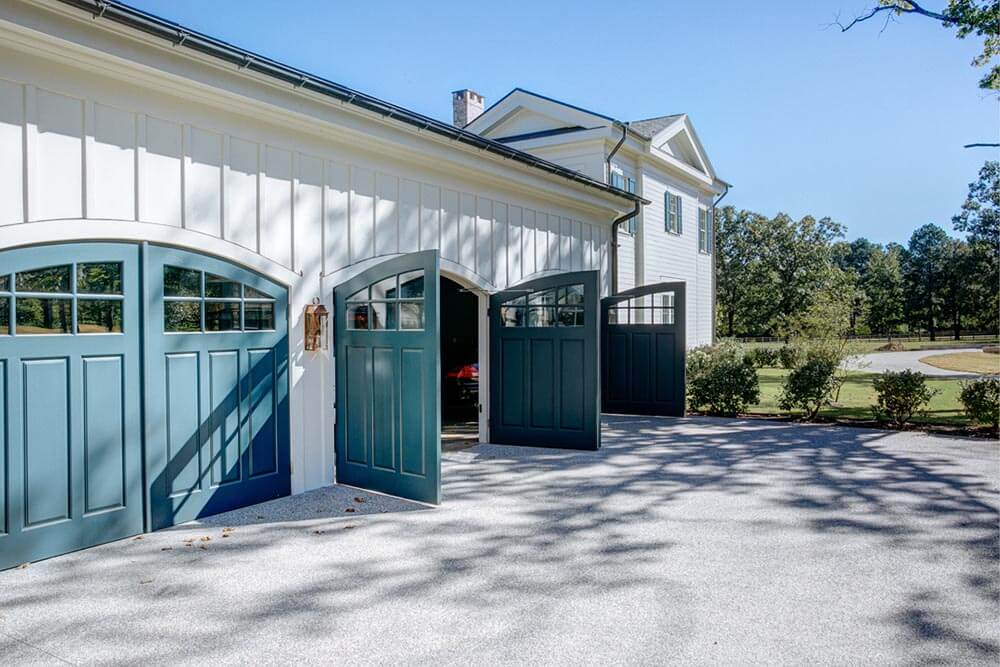 On the inside of the home there is top-notch craftsmanship around every corner. Wall-to-wall built ins create a cozy library for relaxing inside on a hot summer day. There is also a spacious living room with beautiful accent furniture.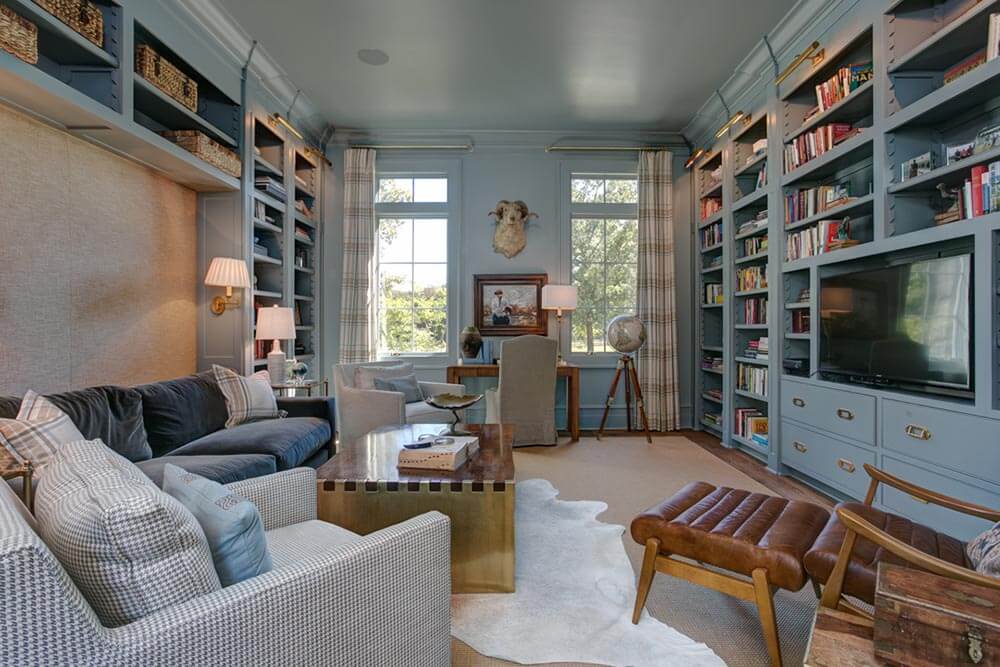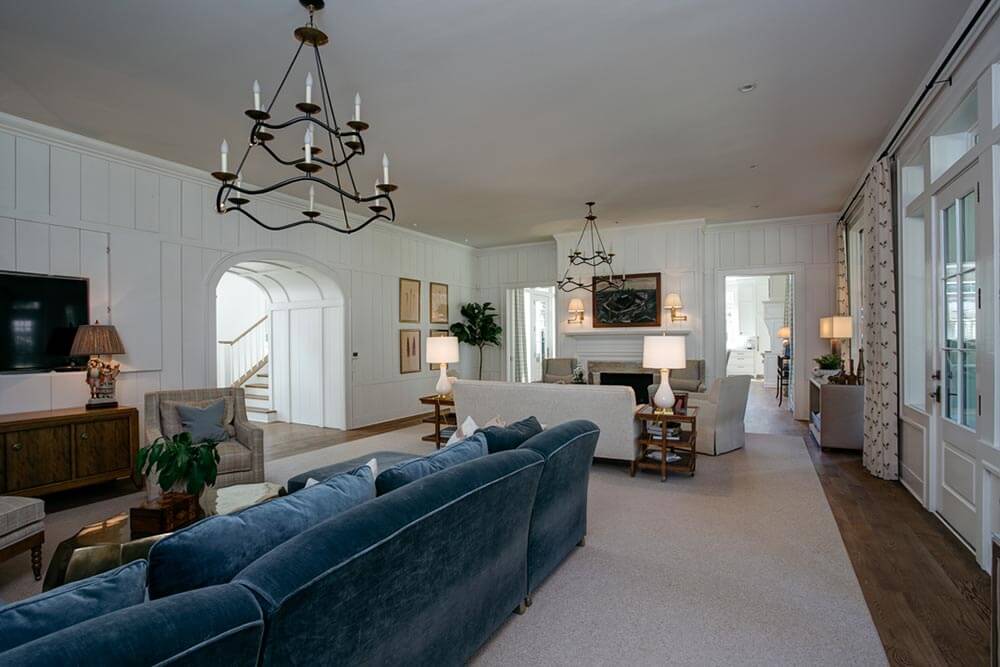 Parkinson Building Group invested numerous hours working with their client to ensure perfect execution of each phase of this home. We had a fantastic time building this home and are so grateful to our clients for giving us the opportunity to work with them on their beautiful home.
Featured Images
Select any of the images below to see them full sized