Magnificent Transitional Modern European Home in Little Rock
This Transitional Modern European home was built onto a hillside in Little Rock, Arkansas. This home is a blend of numerous architectural styles and designs. Featuring some incredible finishes and unparalleled craftsmanship, we are excited to add this one to our gallery.
What is Transitional Modern European Style?
To fully understand the different styles that were used in this home it is best to first understand each style, Transitional Design, Modern Design, and European Style, individually. Once you understand the styles we can begin to explain how each style was used to create this stunning home.
The European Style Home
European style homes are the perfect blend of the Old World charm with the convenient modern features found in today's homes. This style, in itself, is a blend of many different styles found in Europe, such as French Country, Mediterranean, Spanish, Victorian, and many more. Together these create the broader European style that is featured in this home. Often these European house plans include steeper pitched roofs, large open rooms with high ceilings, large windows, and brick, stone, and stucco exteriors.
Clean Lined, Modern Architecture
Modern Architecture is no longer "modern". It was popularized almost 90 years ago in the 1920s and 1930s as a rebellion against the classical architecture found in many cities in the United States and popular for many years before this. This modernist architectural style took its name from the modernist art movement and was perfected by some well known architects such as Frank Lloyd Wright, Le Corbusier, and Ludwig Mies van der Rohe.
Today, Modern Architecture is characterized by straight lined and function-over-form design. The styles most prominent characteristic is the geometric lines that can be seen everywhere. In addition, modern homes often have newer and advanced materials such as strong metal accents and glass as opposed to wood and stucco. These homes are still very popular today and are often mixed with other styles as this Little Rock home is.
Transitional, The Perfect Blend
Transitional design is the perfect blend of traditional and contemporary style. It takes the classic curves and marries them with the modern lines. It applies clean, strong geometric lines to a traditional style and bold color palette. Transitional design is very common today and can be seen in many restaurants, buildings and homes. Some common characteristics of this design style in homes are spacious and open floor plans, large and geometric windows, and clean lines accented by elegant curves.

Blending Them All Together
Once you understand each of these design styles you can appreciate the beautiful design of this home. Many architects today are able to meld many styles together to create the perfect design for a prospective client.
In this home you will find bold lines that are accented by soft curves like those is the range hood and lighting fixtures. The transitional design is found in much of the furniture with classic curves mixed with a block-like form.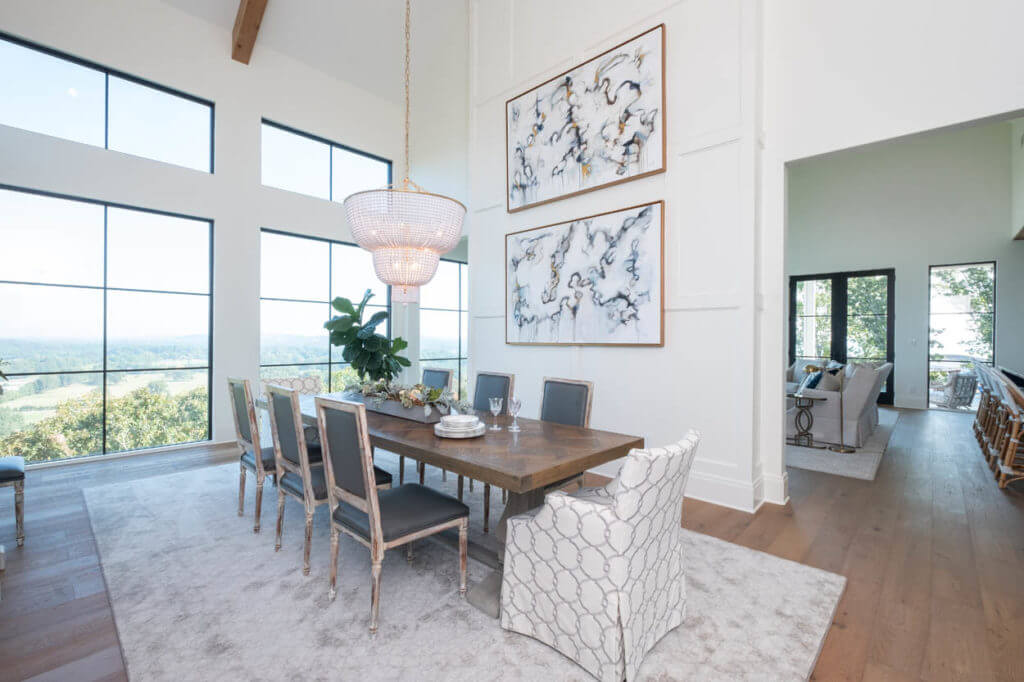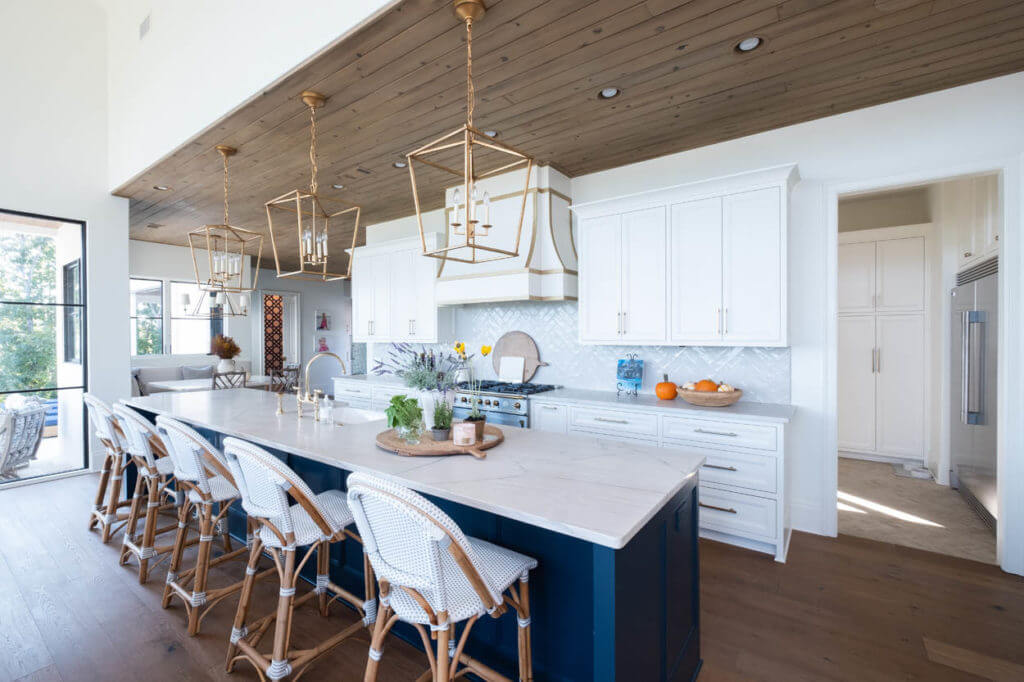 The Transitional design leans towards the classic side in the magnificent master bedroom. This room exudes classic design, and yet, still feels so up to date and contemporary. It is an excellent example of the variability of this design style.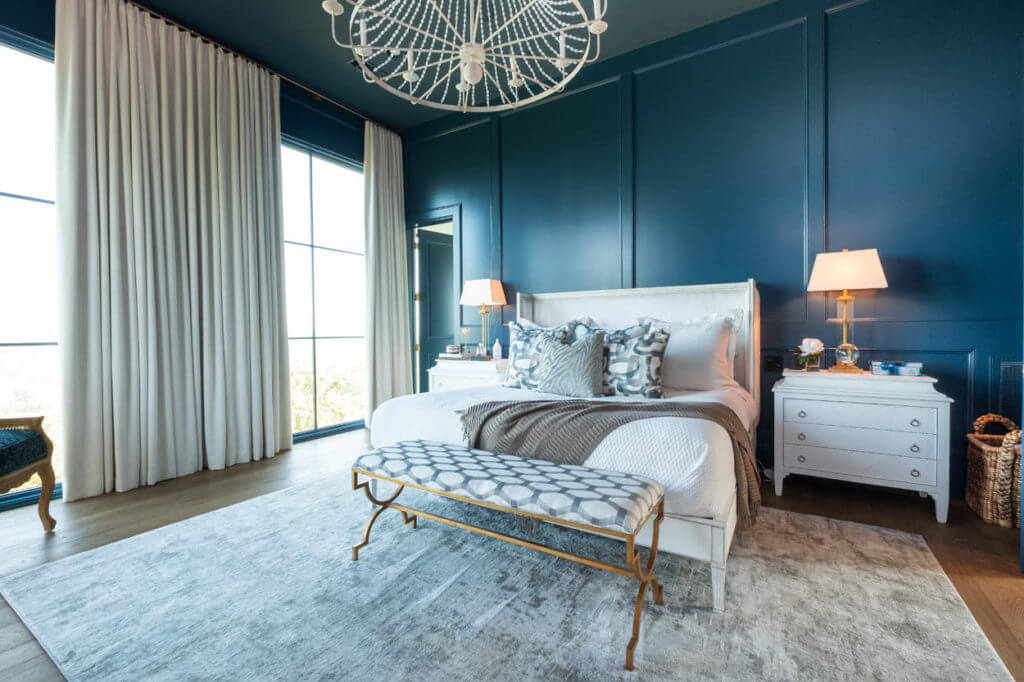 The modern design is very apparent in the railing around the house that features an industrial metal. It is also featured in the large geometric windows and infinity pool that overlooks the incredible countryside.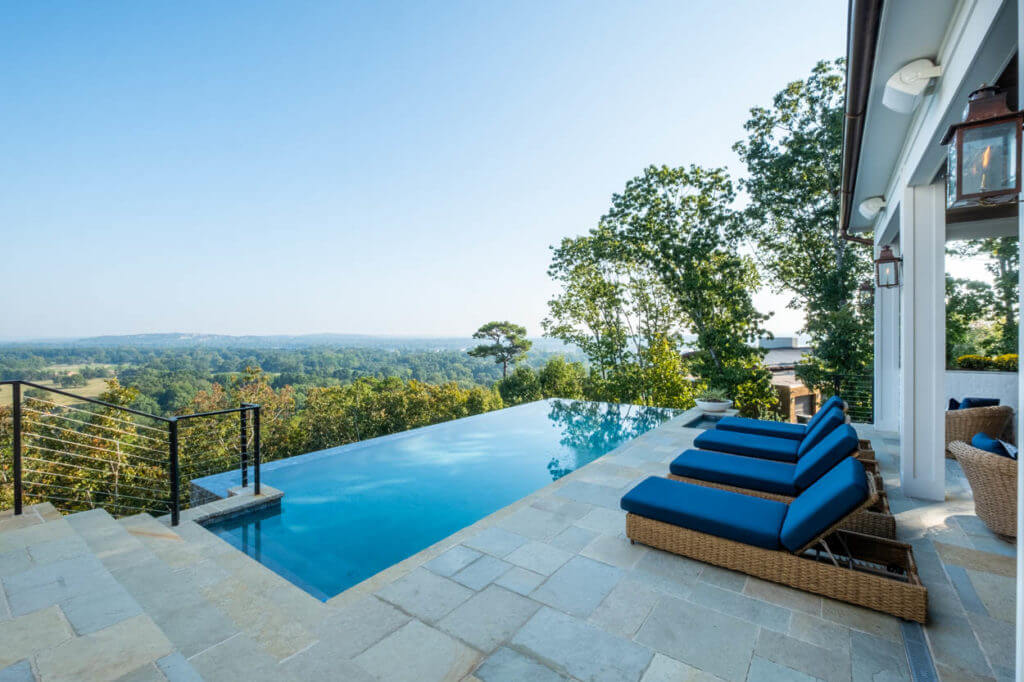 The European influence is featured throughout the home. The steep pitched roof on the main house and the large open floor plan beneath it are key features of this home.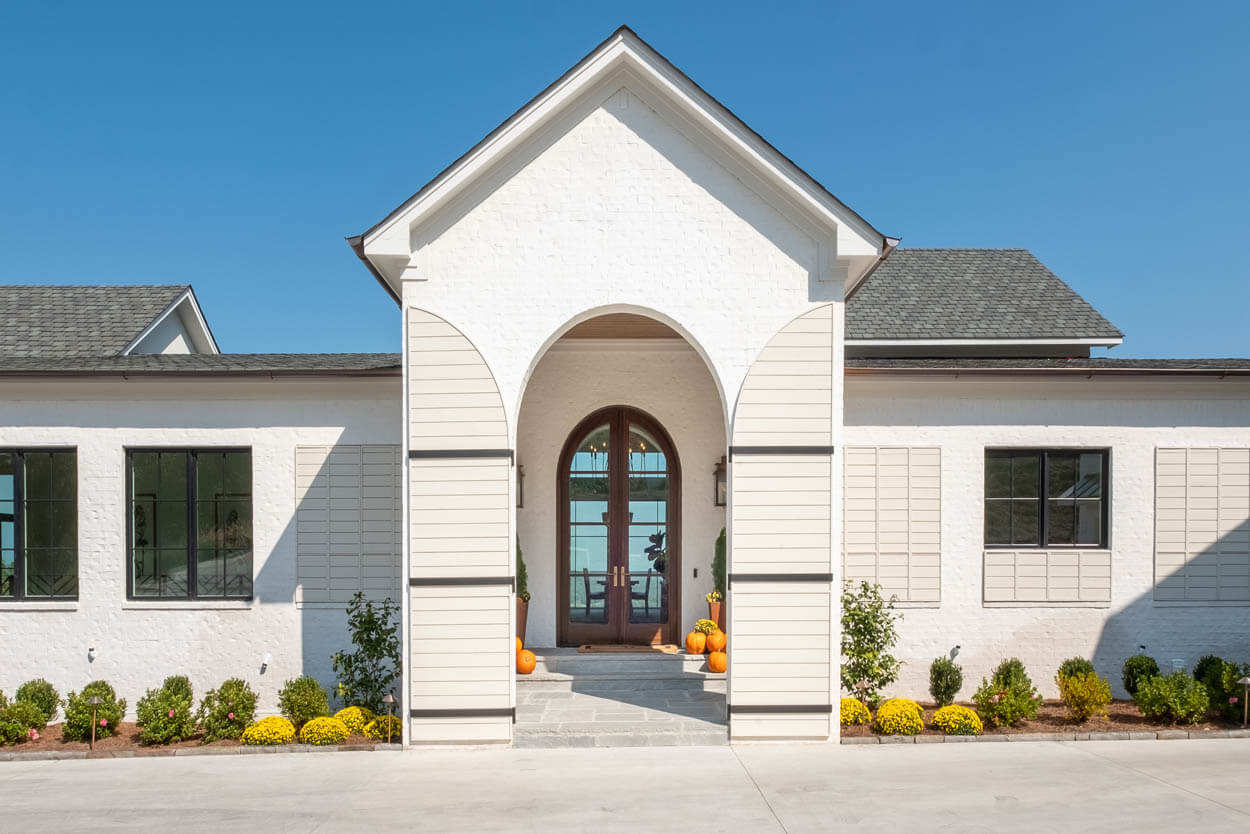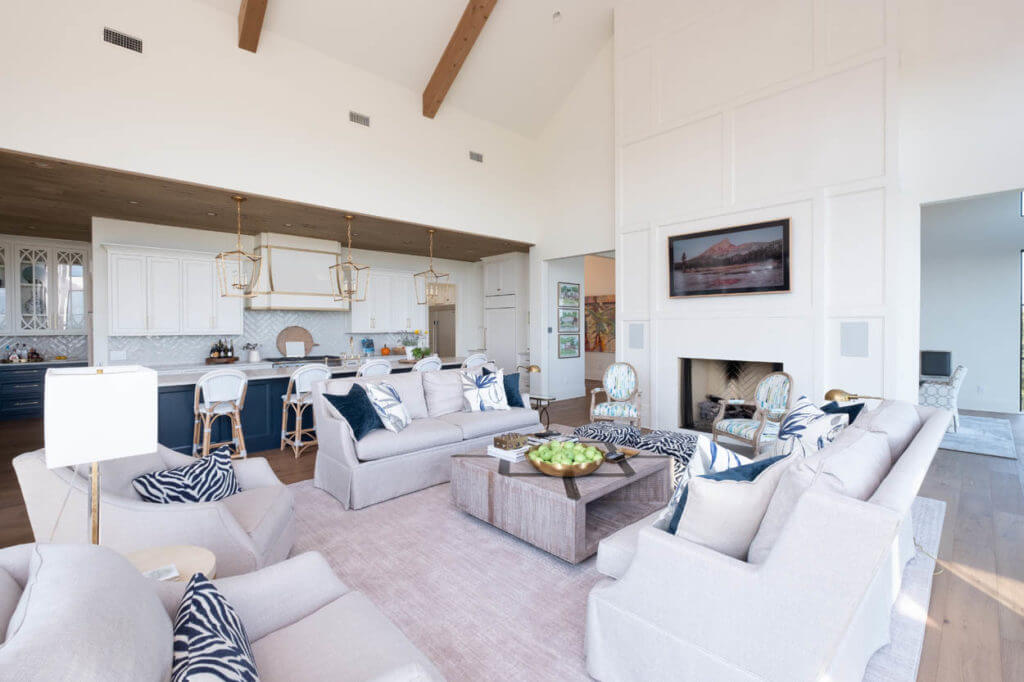 A Truly Fantastic Home
This is another great home designed by Yeary Lindsey Architects and was decorated by Providence Design, both of Little Rock.
Altogether, this is a truly amazing home. We are very pleased that we were able to partner with these clients to build them their dream home. Many parts of this design pushed Parkinson Building Group's team. What we ended with is a stunning home that is perched on the side of one of the many hills of Little Rock. We would love the opportunity to work with you on your new home project, give us a call to set up your first meeting!
Featured Images
Select any of the images below to see them full sized